2016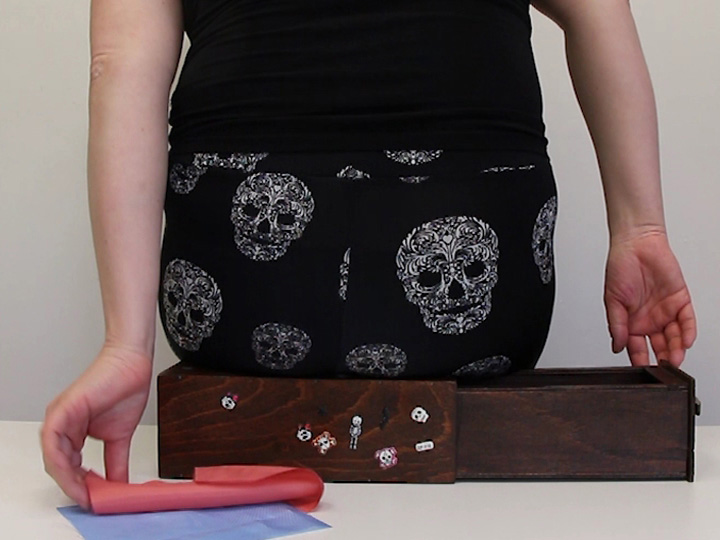 Box, 2016, 1:00
Video, in which is focused on the theme of "desecrating the sacred box" – the magic box made by my father, whose hobby was magic and with which I played as a child and after father's death I cherished it as a precious relic. In another time the box in the hands of my child becomes a completely normal thing. The precious box is appropriated by cheap stickers featuring motif of tiny skeletons and skulls.
2015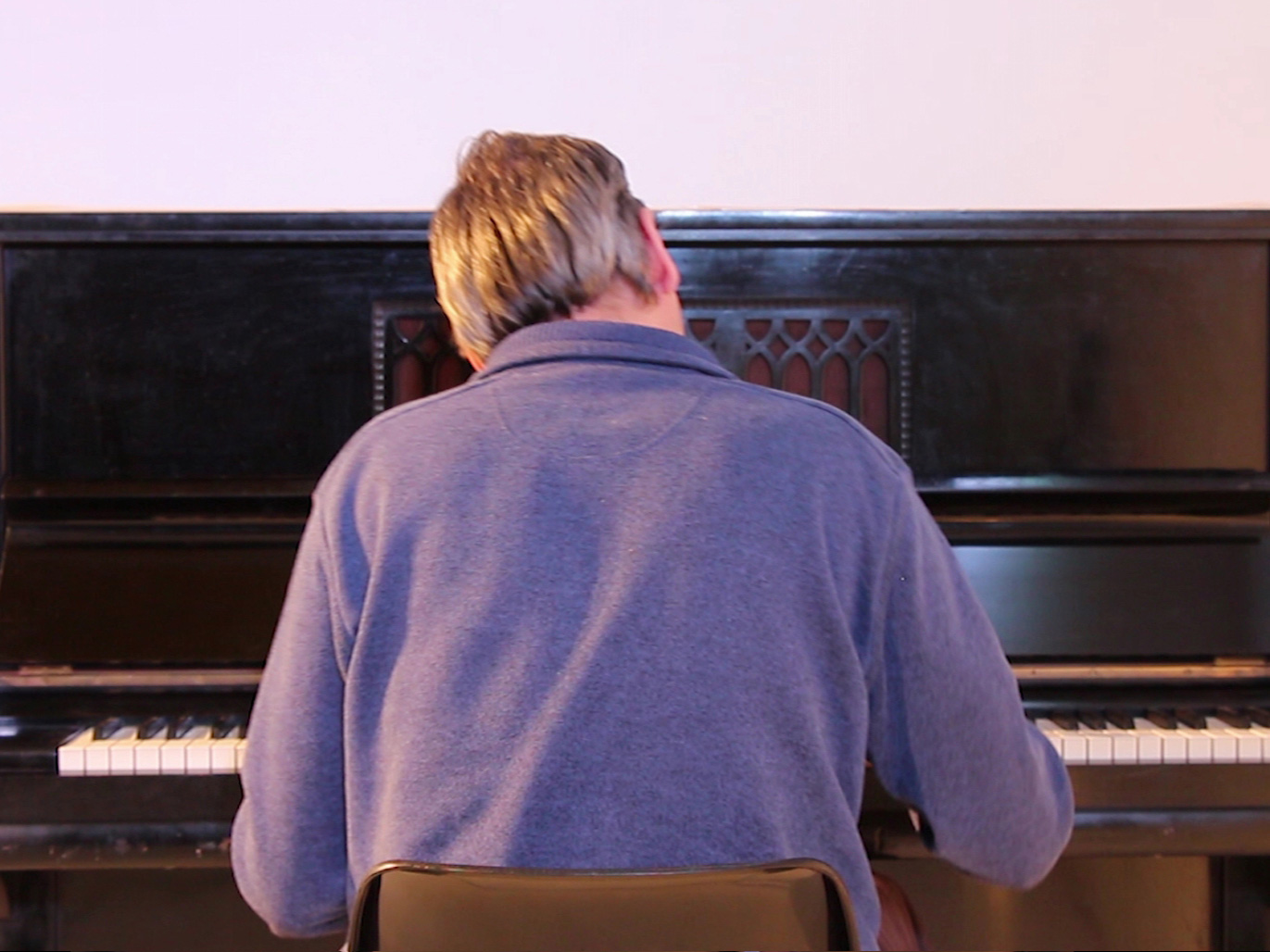 I may be standing 1, 2015, 6:50
Piano player performing the song I may be standing from christian band eSPé.
2012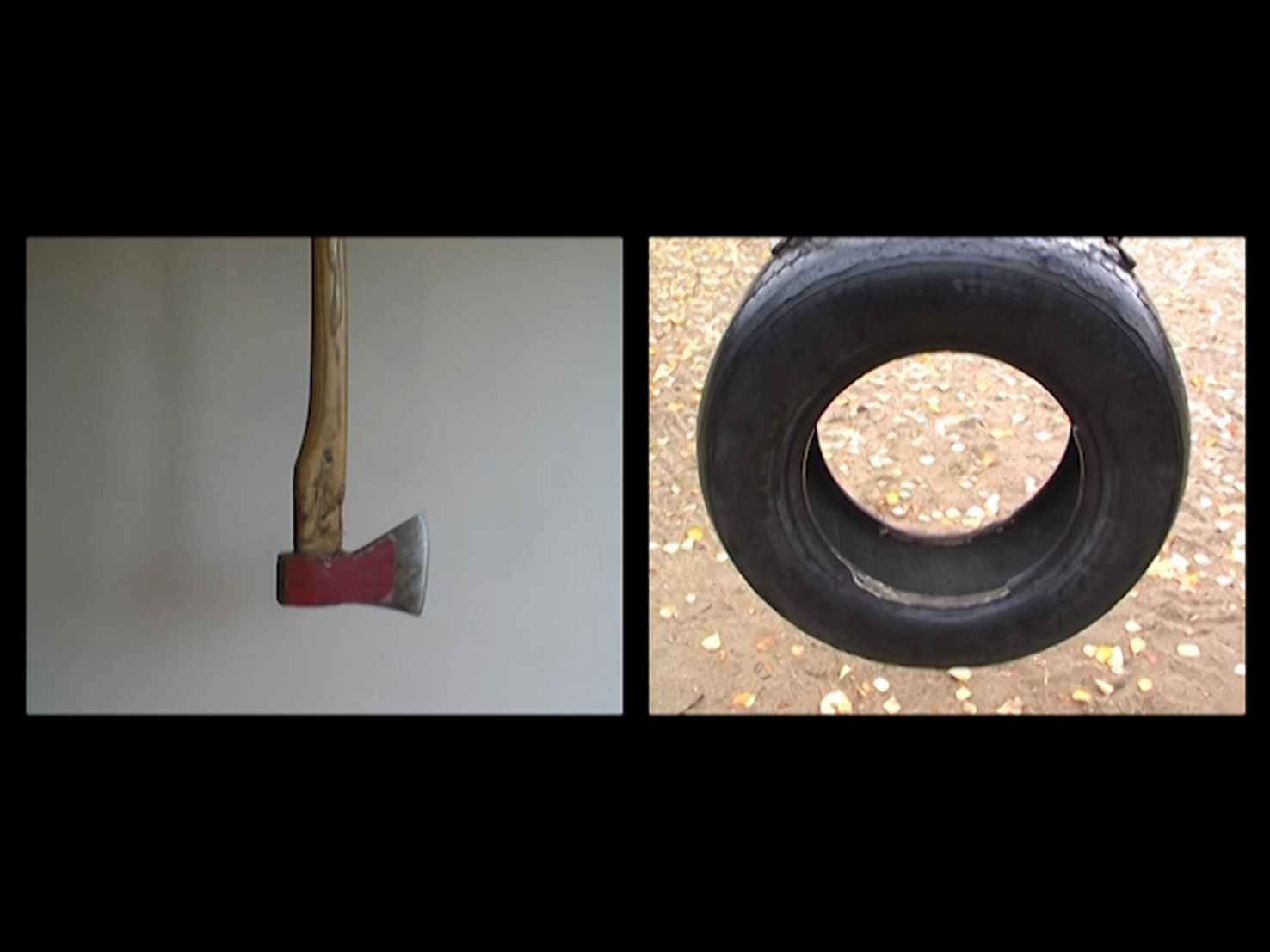 An axe and a tire, 2012, loop
This video was created for the exhibition He painted a brain-twister (Galery NoD, curator: Tereza Severová). The theme of this exhibition is "fascination with cyclical processes and stories". The curator approached the artist, who works with the principle of endless repetition. A projection of two restlessly hanging objects runs in an infinite loop. The axe spins, the tire-swing moves ceaselessly.
The Black Hill legend, 2012, 5:50
The video was created for the exhibition Black Hill as a quote and self-reflection of existing work of D. Baráčková and P. Herotová related to village Černá Hora, where both artists worked. The Black Hill legend is a specific "video-walk" around important places in this village.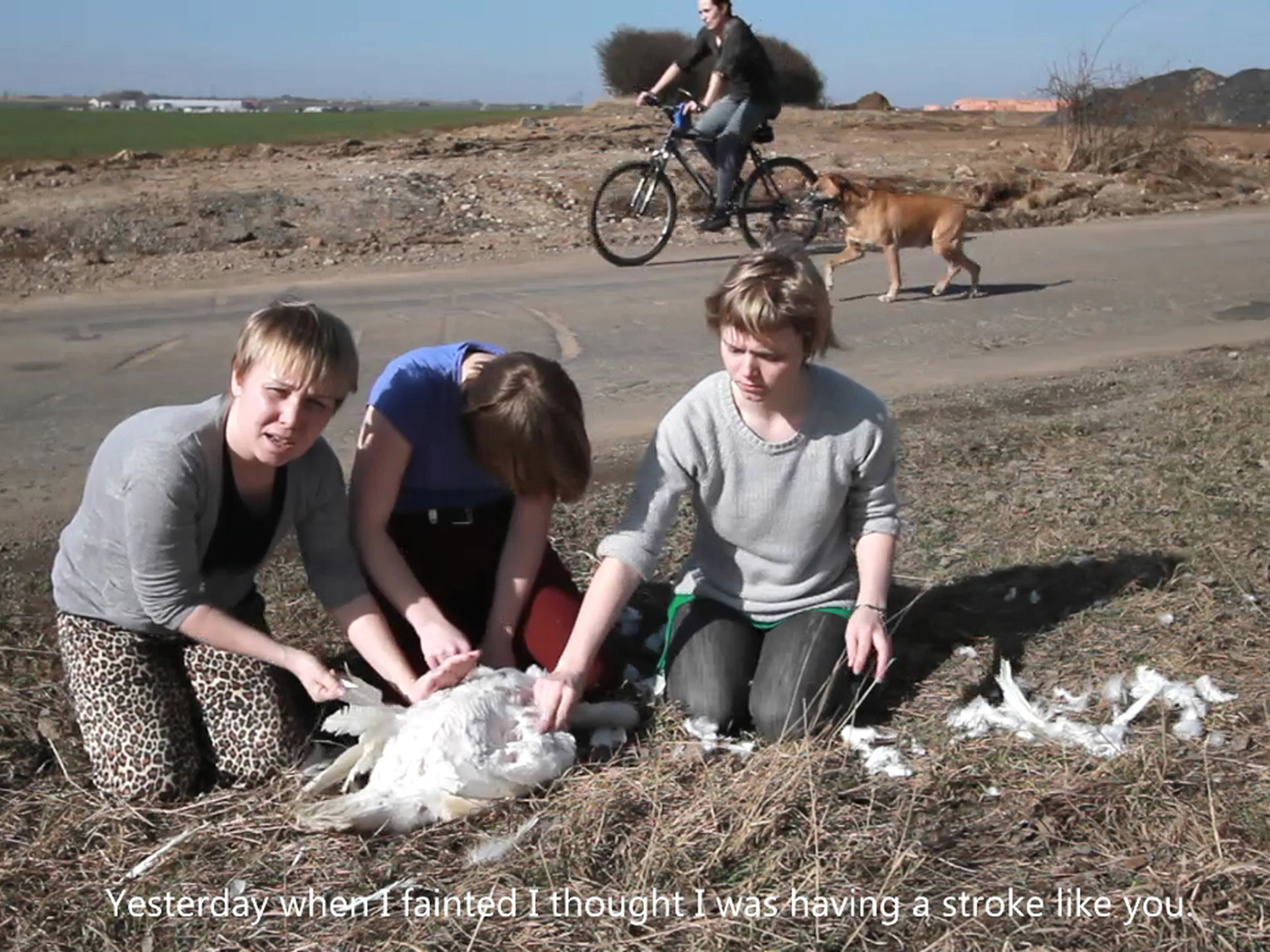 I thought I had a stroke like you, 2012, 2:40
The authors (Daniela Baráčková, Markéta Kubačáková, Šárka Telecká) and performers of the video created a picture about their fathers with help of rips of sentences or speeches that became shaping boundaries, from which the man painfully detaches himself to find his identity again and again. Here the artists with some exaggeration tried to reveal the self-construct through self-perception of the other.
2011
Nursing home Černá Hora, 2011, 1:20
View from the deathbed of my grandmother, who died in a nursing home in Černá Hora.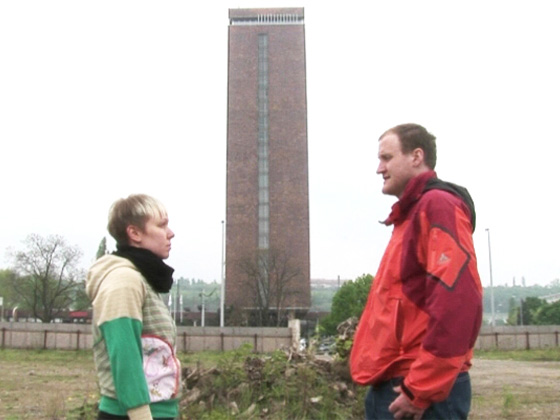 Tower Blocks, 2011, 3:20
The video shows constructed monologs of the characters in parter of the tower blocks situated next to Prague river Vltava. The characters deliver quotations from postmodern period critical theories and studies on the topic of the city life and urbanism from the given period in Western Europe confronted with contemporary situation in Prague (2011).
2008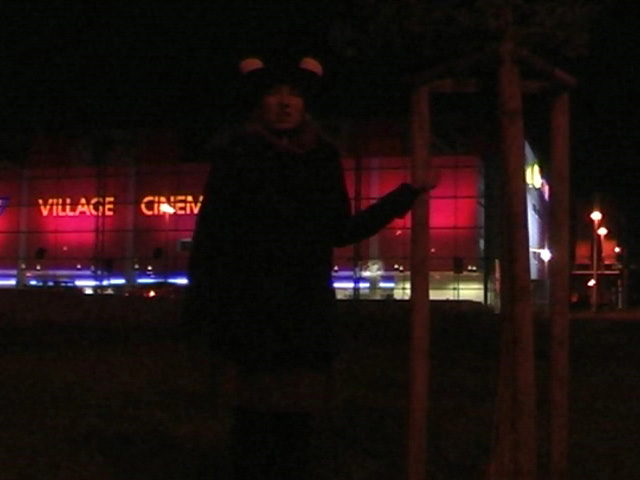 Kung Fu Panda, 2008, 2:40
Dialogue from the animated film acted out in naive costumes at the parking lot in front of the Village Cinema at night.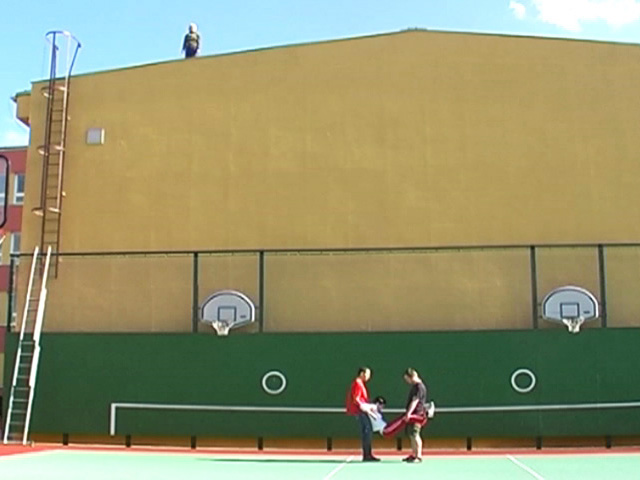 Fire on the Playground,, 2008, 2:20
While two men are holding a girl's outstretched arms and legs on a school playground, where they came before and she yield to them, an inconspicuous fire starts burning on a roof. I run to put out the fire from the starting sprinter position.
2007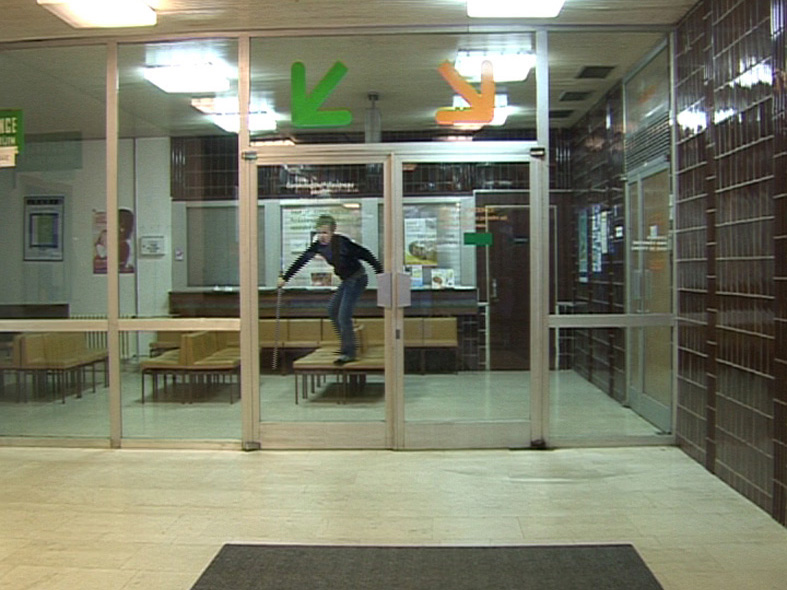 Sword, 2007, 1:00
I cut and stab with a sword around myself in a waiting room of Prague's Bulovka hospital.